12 tags
Open Mics
UPDATE: We are back on a performance hiatus as a collective until an undetermined date. However, we are still active in the scene in other ways. Mark helps organize The Definitive Soapbox (TDSB) every last Friday of the month at The Mirage Cafe in Long Beach. Stephanie and Eddy are co-founders/organizers of Sunday Jump every 1st and 3rd Sunday at Kapistahan in Historic Filipinotown. We encourage...
13 tags
forWord Special Performance for One Night!
Happy National Poetry and Writing Month! Seemingly out of thin air, forWord will be breaking out of our performance hiatus and will be back on the mic as one of the night's special performances at the 7th Annual Mr. Hyphen on Saturday, April 27th in San Francisco! Come watch the final four talented and charismatic API men perform and compete for the crown and a $1000 cash prize to benefit...
13 tags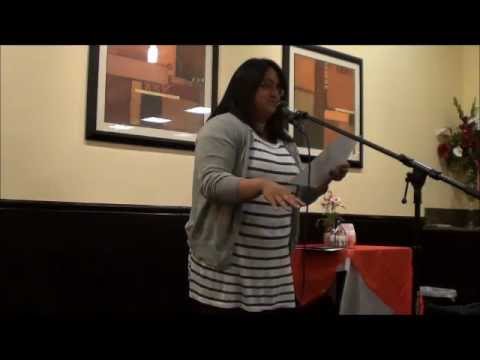 9 tags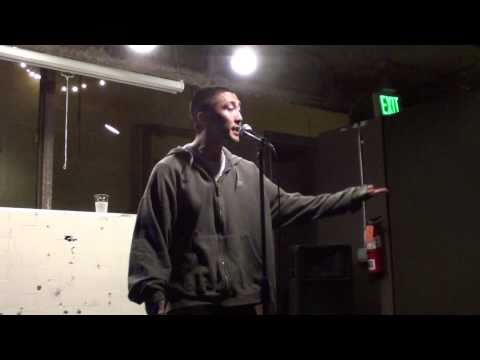 8 tags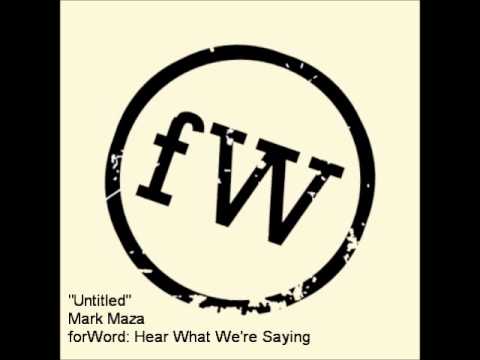 8 tags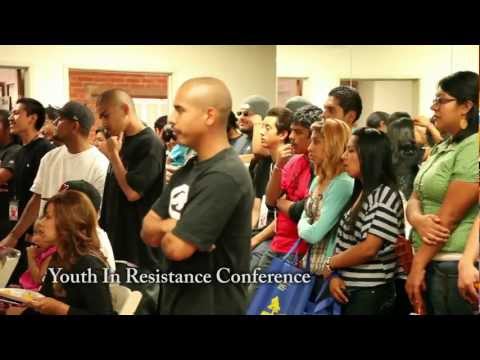 12 tags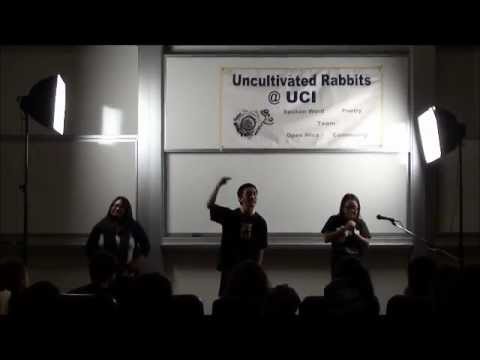 6 tags
Gifts of the Past for the New Year
A few days ago, we were able to meet and catch up with each other. Fun times for the memories. (Cheesecake Factory did not turn into a hookah lounge, we swear.) Currently, we are still on a performance hiatus until an undetermined date. We are all doing other things now from graduate school to maintaining jobs to community organizing. However, we fortunately rediscovered some videos and tracks...
5 tags
Hi!... atus
Hello world! We would like to announce that we are currently on a performance hiatus. Instead, we will be working on our writing starting… right now! Thank you to all for your continuous support from each of us! Until we come back… Onward, FORWORD! - Susan, Eddy, Mark, and Steph
13 tags
forWord Feature at FilAm ARTS Presents: FPAC 21
On behalf of FilAm ARTS, we'd like to extend an invitation to our family, friends, fans, and wandering nomads to experience the largest annual celebration of Filipino Arts & Culture in Southern California! Festival of Philippine Arts and Culture (FPAC) is a two-day weekend of arts, culture, fun, and community, and yearly audiences of over 25,000 inter-generational and multicultural...
13 tags
forWord featuring at the Definitive Soapbox! →
The theme for this week is, "Come on back toThedefinitvesoapbox!!" When is the last time you came to visit? When is the last time you shared your heart and art with Long Beach's most supportive audience? ForWord is featuring and they are always amazing. Antonio PazOne Appling is hosting and he is always smiling. Spend two hours on Friday night with us @ #TDSB Tonight is the...
11 tags
9 tags
RAIZ Presents: 2nd Annual Culture of Resistance...
There's nothing more we love than workshopping with the youth. It was such an honor performing for and teaching a workshop about spoken word and how it can be utilized as an effective tool towards activism with RAIZ earlier this year. It was the beauty and power of the community that made that conference so inspiring.    Now, we have been invited back by RAIZ and we are extremely excited...
call for submissions: angry poetry corner →
Click the link for more details. Calling all you lovely Angry Asian Poets! It's time to get even more poetic up in here. We want your poems to showcase on the Angry Poetry Corner.  Got some poetry to share with the world? Submit up to three pieces for review by Friday, August 10, 11:59 pm EDT for a chance for your work to be featured on this site. Here are the guidelines:
5 tags
Writing Workshop Tomorrow!
We are getting back on the grind! Tomorrow, Wednesday, we will be facilitating a writing workshop about emotions and how it is the original muse for why we all write. Emotions, after all, are what make us human. They are so infused in our lives that we sometimes forget to recognize their insurmountable power: we don't think about what we are feeling, we just feel. But with anything as...
Inkslam '12...IT HAS BEGUN!!! →
What's going on ya'll.  You know that hot, sweaty, humid, down-south type weather all of us Southern California folks have been experiencing lately?  Ohhh, it's no coincidence.  It just the many many ways of the world telling us it is SLAM SEASON.  And with that comes INKSLAM 2012.  Hosted at Da Poetry Lounge. Now, last night, was the Indie Slam and we had Storm Thomas taking...
7 tags
10 tags
I'll Be Teaching a Series of Spoken Word...
egana: egana: So thanks to my company, Pacific Child and Family Associates, I have been given the opportunity to teach a passion of mine: The series is entitled, "Introduction to Spoken Word Poetry." For ages 13 - 17, this will be suitable for beginners and novices. There will be fun and creative exercises to encourage self-expression in a safe and open environment. Participants will learn to...
6 tags
Reflection: Tuesday Night Project's National...
We are a little behind on reflections but bear with us… (grr) Almost a year ago in June when we were first starting out we featured at a Tuesday Night Show and it made our life.  We had heard about TNP and were familiar with their history so featuring there felt like we were entering the big leagues.  This year TNP invited us back to feature for National Poetry Month on April 17 and it made...
5 tags
Reflection: APSA's Pass the Mic: Reclaim Your...
On April 27th at UC Irvine, there was an inspiring culmination of creative energy and social activism through spoken word, Hip Hop, and workshops. We are UC Irvine alumni, so it always feels homey to be back on the old "breeding" grounds where we as Uncultivated Rabbits frolicked over two years ago. Stephanie and I were there to represent forWord. An interesting fact is that...
8 tags
10 tags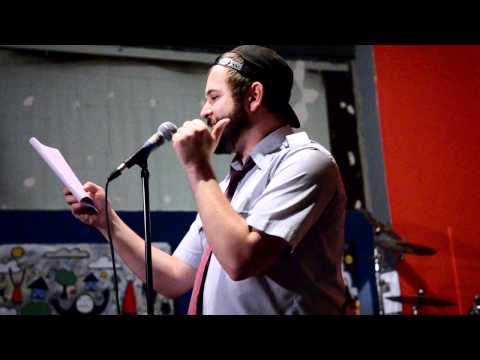 4 tags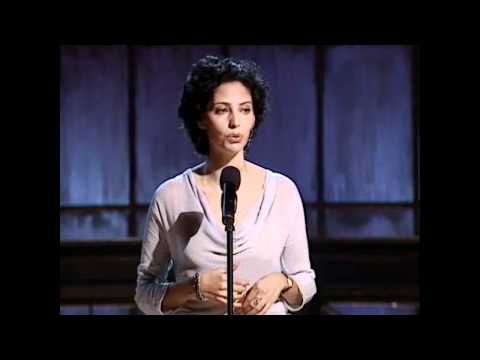 4 tags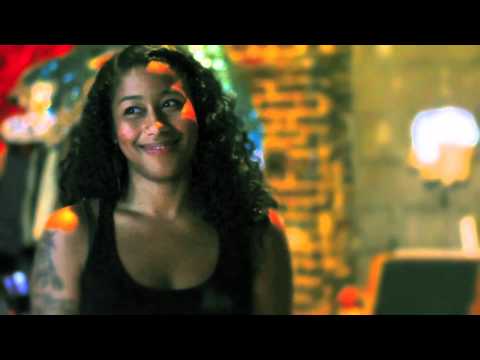 14 tags
forWord Feature TONIGHT: "Pass the Mic: Reclaim...
The Asian Pacific Student Association (APSA) is presenting an annual spoken word and hip hop showcase/workshop event called, " Pass the Mic: Reclaim Your Roots." Through a fusion of spoken word pieces and hip hop, we hope that participants and the audience will be reminded of their roots and we hope to give them a space where they can reclaim their identity as Asian Pacific Islanders or People...
4 tags
7 tags
Last forWord Events for April!
04.27.12 Pass the Mic: Reclaim Your Roots Sponsored by the Asian Pacific Student Association University of California, Irvine Irvine, CA Show starts at 8pm 04.28.12 Spring Social Mixer Sponsored by the California Medical Association's Ethnic Medical Organization Section and Orange County Medical Association 17322 Murphy Ave. Irvine, CA Event starts at 6pm Let's end NaPoWriMo with a BANG!
6 tags
Reflection: PELA's Our Fight to Stay
On March 30, 2012 USC's Partnership for an Equitable Los Angeles hosted a community poetry night at the Mercado la Paloma that forWord had the pleasure of performing at.  The night was filled with issues concerning gentrification, displacement, power and autonomy for vulnerable communities, empowering the voiceless, organizing and social justice.  The two major issues PELA highlighted that...
The Contents of My Belly
surnameviet: Nuoc mam, cafe sua, Pho, com tam, bun bo hue, che Banh mi, Heineken written by me -sd
6 tags
7 tags
Reflection: Kappa Psi Epsilon's Roots II Reality...
On March 15, 2012, Roots II Reality was the first time forWord had ever performed at a college university that was not our alma mater UC Irvine. The lovely ladies of Kappa Psi Epsilon invited us to perform at CSU Long Beach: The Battle of the Beach was no more. It was quite a journey to get to Long Beach. I left from UCLA by my lonesome. Steph and Susan drove together from El Monte. Mark came...
12 tags
forWord Feature: Tuesday Night Cafe - National...
Tuesday Night Project presents: The 1st & 3rd Tuesday Night Cafe April 17, 2012 Celebrating National Poetry Month! Hosted by: Johneric Concordia Guest DJ: Sessions LA DJs http://www.sessionsla.com/ Featuring: - Audrey Kuo http://audreykuo.wordpress.com/ - Dawen http://www.dawen.us/ - forWord http://forwordcollective.tumblr.com/ - Mike the Poet http://mikethepoetla.tumblr.com/ -...
8 tags
The Asian American Literary Review: Spring 2012:...
New AALR issue is here! if you don't have a copy coming, order here: http://aalrmag.org/get-involved/membership-subscription/. forWord is published in the Forum section with a transcript that details our thoughts on Asian-American literary generations! With a forum on "Generations" with Genny Lim, David Mura, Velina Hasu Houston, Neelanjana Banerjee, Fred Wah, Sunyoung Lee of...
Anonymous asked: Do you have published works? I ask because I have to do observational reports on published poetry writers for a class of mine. Either way, I'm coming out to see ya. :) Thx.
8 tags
Reflection: Between the Bars Open Mic
Between the Bars Open Mic 2nd and 4th Wednesdays dba256 Wine Bar Lounge 256 S. Main Street, Pomona, CA Want to be at the start of something great? We were fortunate enough to be invited by David A. Romero, the man, the legend, himself, to be one of the first features of his brand new open mic venue in Pomona called, "Between the Bars Open Mic." This was its first show ever!...
8 tags
Reflection: ITZ HAPPENIN' Full Moon Open Mic
Who says werewolves are not real? ITZ HAPPENIN' Full Moon Open Mic Once Every Full Moon At El Centro Cultural de Mexico in Santa Ana, CA 8:30 PM - Midnight At our forWord feature at the ITZ HAPPENIN' Full Moon Open Mic on April 6th, 2012 in Santa Ana, creative monsters were unleashed and we were there front-and-center to witness the carnage. In all seriousness, the community was as...
8 tags
8 tags
forWord Feature: Between the Bars Open Mic
BRAND NEW OPEN MIC VENUE! Wednesday, April 11th 8:30 - 11:00 PM 256 South Main Street Pomona, CA 91766 Celebrate the launch of a new regular open mic at the dba256 Gallery Wine Bar in Downtown Pomona. Between the Bars Open Mic, 2nd and 4th Wednesdays of every month. Features… Judah1 Matt Sedillo O.Smith Kasi Teyana Karla Moxley Ghettospeare Mic Hempstead Gilead7 and…...
2 tags
¡DUENDE! Long Beach Youth Grand Slam Poetry...
What up on this wonderful first Saturday of National Poetry Month.  If ya'll are in the Long Beach area and looking to get your poetry fix come by and check out the Long Beach Youth Grand Slam Poetry Competition.  (I'll be there showing love and giving all the positive poetry energy to the performers). It's happening from: 5PM to 8PM at Madhaus Long Beach 624 Pacific Ave.,...
9 tags
6 tags
3/30
pocketfullofsusan: on a scale of one to wreckless you are off the charts. a tornado and a stick of dynamite roll into a bar it is the story of your birth. the day you decided you were bored, you packed your things (a pen, a notebook, a clean change of underwear) in an old familiar bag, strapped it to the back of your bike and never looked back. every once in awhile before the sun has...
4 tags
5 tags
9 tags
April: Upcoming forWord Features
It's National Poetry and Writing Month so you know we gotta celebrate. Come with us! —- 04.06.12 FEATURE Full Moon Open Mic 310 W. 5th Street Santa Ana, CA *Come at 8:30pm for the open mic *Show begins at 9:00pm *Free admission 04.11.12 FEATURE Between the Bars Open Mic 256 S. Main St. Pomona, CA *Come at 8:30pm for limited open mic *Free admission *21+ 04.17.12 FEATURE...
3 tags
Happy Birthday, Mark Maza!
Today is not only the start of National Poetry Month, and the end of forWord as you know it (APRIL FOOLS!), today is also Mark Maza's Birthday! If you know him, let him know! Write a poem, send him a comment, text, call, or show up at his doorstep! He won't mind, but don't tell him we said so. Happy Birthday, Mark aka Latoya!!!
10 tags
Goodbye forWord
Now although today marks the start of a joyous month-long celebration for poetry, we have unfortunately been undergoing some internal problems as a collective. Without getting into too much detail, we have set differences with what our aspirations and goals are which limit us to move forward as forWord. As of today, we are disbanding forWord. We shall continue to write and perform poetry as...